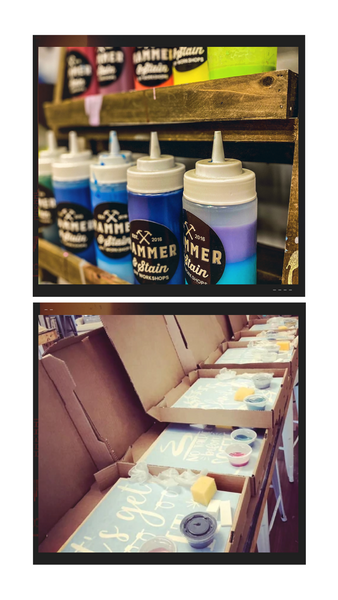 HAMMER @ HOME
Don't want to come into the studio, but still want to paint & create!  We have expanded our at home kit offerings with TONS of fun projects for adults and kids!  Project offerings changes often so check back often!
HAMMER @ HOME KITS
Private Parties
A little wine, a little paint... and a whole lotta FUN!
Looking for a fun evening out?   Why not host a private DIY workshop with your friends, co-workers or family!  Choose from a variety of projects for your group and pick a date and time that works best with your schedule. Contact us to book a private party today, hammerandstainrockville@gmail.com or 301-512-5003!
1. We provide all the materials needed to complete a project. Each guest will leave with a beautiful, fun piece.
2. Our amazing staff gives you guided instructions.
3. We offer beer & wine in the store and you can bring your own food!
4. We handle the set up and clean up so you can spend your time creating and mingling with friends!!
Private Parties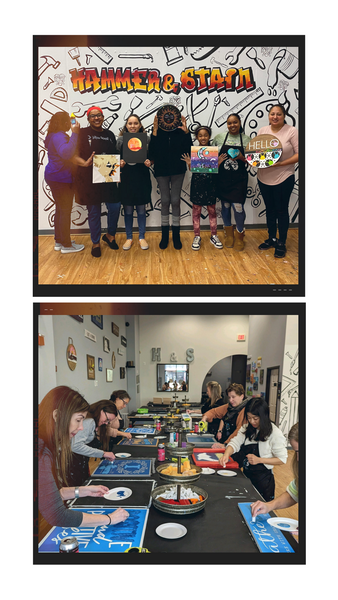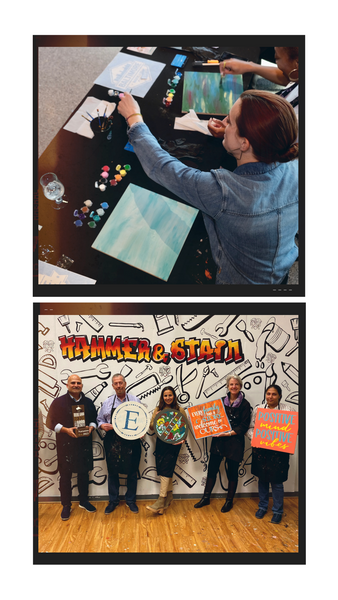 Public Workshops
Wanting a night out with friends, kids or a significant other?  Or just want to get out on your own?  Public workshops are fun, creative and relaxing!  Try something new as our workshops are always rolling out new themes and designs! 

1.  Review our calendar to pick a date that works for you.
2.  Reserve your spot & let us know during check-out who you want to sit with.  You can also customize your designs at this time.
3.  Let us provide you all the tools, assistance and clean up!
Public Workshops
Team Building
Hammer & Stain corporate events allow co-workers to have fun and be creative!  It's a great team building event!  Perfect for holiday parties, customer appreciation events, networking events, and team building. As the host, you will get to choose any project from our gallery or we can design a custom project specific to your company's needs. Choose us for your next corporate event! 
Team Building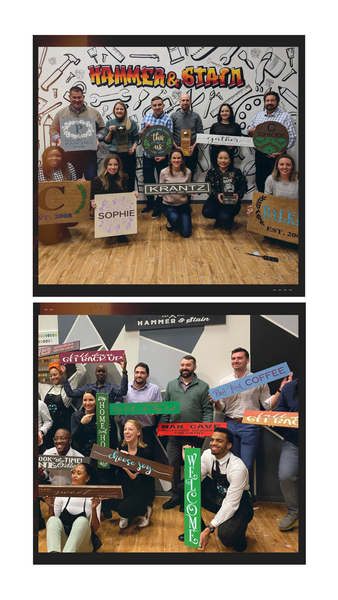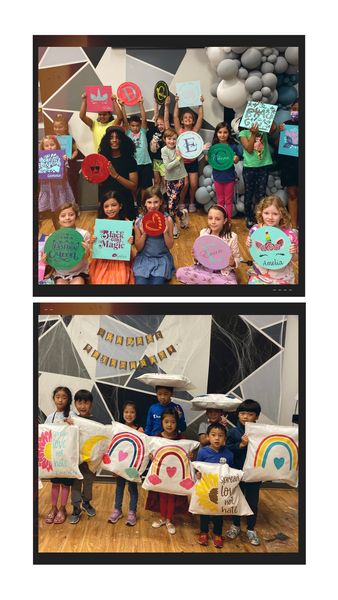 Kids Parties
Don't stress about having a party at home!!  Let us do the work!  We offer kids parties for ages 8 and up.   Bring your own cake and drinks and all the kids will leave with their own masterpieces that can be personalized with their names!  
Kids Parties
Table Reservations
Have a smaller group? No worries! A table reservation can be a great option for groups with a minimum of 4 people and a maximum of 8. Book 3 days out for retail projects, and a week out for custom projects!
To book, please email: hammerandstainrockville@gmail.com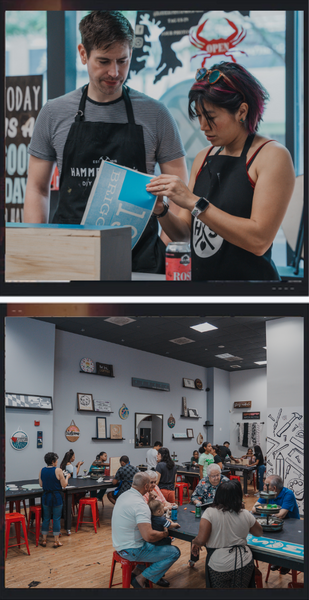 Testimonials
What a wonderful time we had at Hammer and Stain. More than just a DIY shop, they make it fun and exciting and at the end of the evening you get to take home a beautiful project. We're certainly going back for another evening of wood staining fun.

Karen F. Gainesville, FL
Had such a fabulous time hanging out with a girlfriend while making a cool new piece for my home! Megan was so helpful but at the same time let us work on our own so we could see we could do the project! Perfect amount of help and hands on/hands off! Can't wait to go back and do another project!

Kara C. Birmingham, AL
Alexa squeezed us in with under 2 hours until the class; the plans for my birthday fell through and she made sure that my birthday was still special.  Talk about customer service!!!! Highly recommend! Plus, what you make is actually useable and pretty! I will be back for sure.

Amber M. Clermont, FL
Such a great night!! Laura was amazing from welcoming us to explaining to process. It was so neat how the choices for design, stain and paint colors made it fit each persons style! They all looked so great! It is for those of all skill levels, both those crafty and not so crafty. I highly recommend this and will definitely be back! Thank you for so much fun!

Amanda E. Southern Pines, NC
Great place for a girls night! :) Or even a couples night. Three ladies brought their husbands and did their projects together as well! Fun time had by all.  Everyone's project turned out wonderful. Very fair price too considering the space, materials, color options, and professional experience to make sure my project turned out just right!

Dara J. Locust Grove, GA